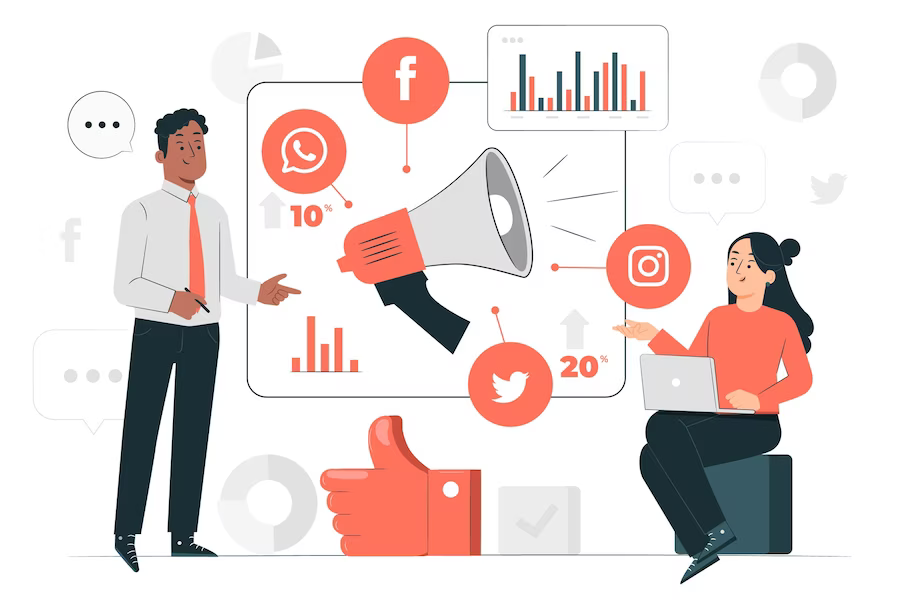 A Complete Guide to Digital Video Advertising in 2023
The marketing world is rapidly digitalizing and so are worldwide businesses looking to scale digitally.
Research on video advertising showed that the number of videos uploaded monthly is higher than the number of videos produced by all major TV networks over the past 30 years.
Additionally, 96% of consumers will learn more about a company and its products through videos. As such, 92% of businesses highlight the importance of adding video marketing to their overall strategy.
Before diving into digital video advertising, however, you have to know what it's all about. Read our in-depth guide about video marketing and discover why video ads have taken the world by storm.
What is Digital Video Advertising?
Digital video marketing uses versatile video content to promote a business's services or products. This type of content is usually short. It aims to raise awareness and drive viewers to make a purchase.
Video advertisement can include anything from an influencer's live product promo video to an animated video ad. It comes in a variety of visual styles. The most popular types are animations. But, you can also shoot and edit a video from scratch, use existing footage, or directly address consumers on video.
Types of Video Ads
To know what kind of video ad to invest in, you first need to learn the different types of video advertisements. There are four main categories, two of which branch out into subcategories.
Many businesses opt for in-stream video ads because they have a higher chance of reaching a broader audience. This video ad type is played before or after another video. A good example of this is pop-up video ads. But there are actually two types of in-stream video ads — linear and non-linear.
Linear
Linear video advertisements take over the entire screen and run back-to-back with the main video. Depending on the airing time, linear ads can be pre-roll (played before the main video starts), mid-roll (played during the video), and post-roll (played after the main video ends).
Non-linear
Non-linear video ads run at the same time as the main video. They are smaller in size, so viewers can watch them simultaneously with the main video. The two types of non-linear ads are overlay and non-overlay. The first takes up about 20% of the screen, while the second is usually placed below the main video.
An out-stream video ad doesn't accompany other videos. Instead, it does the job on its own and can usually be found on company websites and blog pages. Many businesses prefer out-stream videos as they are less invasive and build a more trustworthy appearance.
There are three types of out-stream video ads — in-page video ad players within a web page, in-banner (video ads that work similarly to banners), and in-text ( scroll-activated videos included in a text).
This type of video ad encourages interaction from viewers. When it appears, it pauses the content in the background and asks viewers to sign up, visit a store, check out a product, etc.
In-game video ads appear in online and mobile games, either when they are loading or when you need to transfer to another level. They are a fantastic solution as they don't intervene with the gaming process and provide entertainment during game breaks.
Types of Video Ad Content
There are various types of video ad content. Each one is suitable for a different situation, product, and brand. For instance, an explanatory video might be great if you offer educational services. However, it might not be the best option for promoting a travel service.
The video advertising industry is booming, so it's no wonder that video ad content exists in abundance. Below, we list some of the main video content types you can find today.
Most explanatory videos take a common issue that consumers face and present a possible solution for it. You can also use them to explain a broader concept linked to your service or a specific product that you sell or manufacture. This type of video is ideal for boasting expertise, reaching a broader audience, and demonstrating how your product or service can help consumers.
Brand videos highlight emotion, cinematography, and inspirational music. They are a great way to showcase your brand's main vision and values. Storytelling is also an important aspect here — you want viewers to empathize with your origin story and build a trustworthy relationship.
There is no better way to build a trustworthy relationship with new consumers than by posting testimonial video ads. Testimonials show potential clients that your product or service actually works. They are a great solution for new businesses and brands.
Another way to show product efficiency is by creating a product review video ad. These videos work best with live footage, where you can directly demonstrate how your product solves a particular problem.
The Latest Trends In Video Marketing
The video advertising landscape is constantly changing and evolving. What was popular and effective a few years ago might not work today. To succeed in impressing consumers, it's important to stay ahead of market and advertisement trends.
Take a look at the latest video marketing trends for 2023. By incorporating these trends into your existing strategy, you have a greater chance of rising above the competition.
User-generated content is the key to a successful 2023 video campaign. It actually has 10 times more engagement than branded content on YouTube and increases the chances of making a sale by 185%.
You can encourage user-generated content by interacting with customers on social media, hosting events, organizing contests, creating hashtags, and including CTAs in your social media posts.
Watching videos with sound might not always be an option when you're on the move, when you're in a room with other people, or when you simply want a silent atmosphere. This is where silent videos come in. Based on research, 85% of Facebook users watch videos on the platform with the sound off.
To make them more popular, silent videos today feature captions in almost all languages, making for faster and more practical viewing.
Brand videos are the face of any business that looks to advertise online. They are also a staple for customers looking for a reputable and quality brand. Brand videos allow businesses to share their values and their story with an audience that appreciates the power of visual storytelling.
Another video marketing trend is posting video ads with a powerful and inspirational message.
People want to feel a connection. They want to feel supported, especially during hard times like the recent pandemic. For this reason, some brands share videos that simply communicate a message.
Consumers responded better when watching humane and relatable brand videos rather than just watching promotional videos with no greater objective than to sell a product or service.
As video marketing rises in popularity, so does the need for unique video content — and live videos are part of the bigger picture. Live videos are a great way to connect with viewers and retain their attention. In fact, it is three times more likely that a viewer will watch video content for longer if it's live.
The Benefits of Using Video Ads
Video ads are the most popular form of advertising and have many benefits for entrepreneurs looking to explore visual marketing content. These are the main advantages of including videos in your marketing strategy:
High ROI: 89% of video marketers are satisfied with the ROI from their video campaigns
Faster revenue: Video marketing revenue can be earned 49% faster than non-video marketing
Greater reach: The average consumer in the US has 9.5 streaming apps on their phones
Social media interaction: Video ads boost social media interaction and are likely to be shared
More sales: Video content increases the chances of making a sale by 33%
How To Start a Video Advertising Campaign
Starting a video marketing campaign requires taking several crucial steps — organizing and paying for video creation, learning how to monetize your videos, choosing the right platform, deciding on the ideal video ad type and content, and tracking metrics, among others.
It's no surprise that 21% of businesses avoid creating video ads because they don't know how to master the strategies behind them. Luckily, a ready-to-go solution exists — Aniview.
Digital Video Advertising Done Right — The Aniview Way
As a platform offering top-quality video marketing solutions, Aniview can help you manage your video marketing campaigns successfully. If you have video content you want to promote across all the right audiences, our team steps up to the plate to help you monetize and advertise your video content.
Our platform provides video hosting and monetization, direct interaction with viewers, and efficient marketing tools to help you customize your campaigns. Our professional team lends a helping hand to both beginners and experienced video content creators who need the right marketing push.
Contact us today to get access to Aniview's cutting-edge video marketing tools!