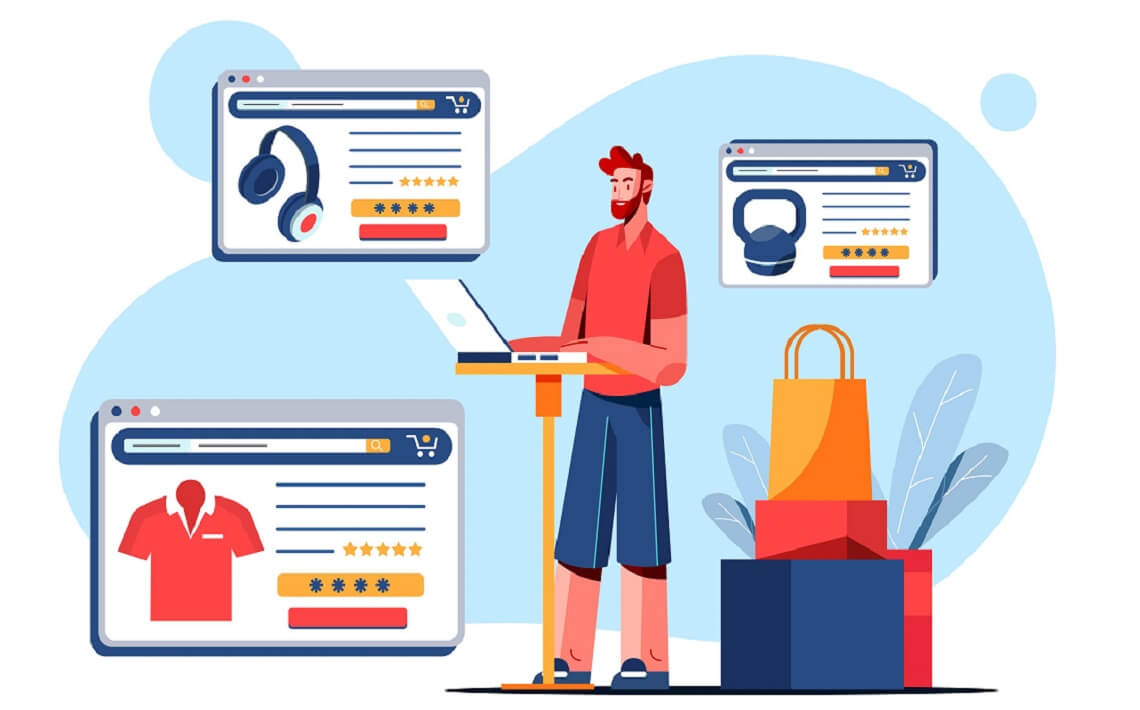 Video Advertising: How It Boosts E-commerce Sales
Videos are an effective medium for delivering information about businesses and their offerings to potential customers. According to a survey by Google, almost 50% of internet users look for videos online about a product or service before going to a store. Meanwhile, 87% of the marketers surveyed by Wyzowl stated that video marketing gave them a positive ROI.
Videos are fast gaining traction not just as a way to deliver information but also as a way to attract leads and boost conversions. Companies who wish to capitalize on the increase in online buyers should consider using videos to increase their e-commerce sales.
Why Advertise With Videos
Videos Reach More People
Many people opt to watch videos instead of reading content since they're more entertaining and easier to understand. According to Hyperfine Media, one-third of online activity is spent watching videos, with the average user watching 32.3 videos per month.
Data about video consumption also found that one in four consumers loses interest in a company that doesn't have a video on its website. In fact, according to BigCommerce, 30% of online shoppers want more videos on e-commerce platforms, including product descriptions, tutorials, and testimonials.
Utilizing videos in your marketing strategy allows you to reach more people and provides you with opportunities to lead them further down the sales funnel.
Videos Attract Organic Traffic
Most people who shop online use search engines to research products and services before making a purchasing decision.
Google is the most used search engine worldwide. Having your website rank high on Google's search engine results pages (SERPs) using SEO means you are more likely to attract potential customers to your website.
Quality video content can help your website meet the metrics that Google considers when ranking websites: the time users spend on your website and the number of backlinks that refer back to it.
Videos can keep visitors longer on your site, resulting in lower bounce rates. Meanwhile, video content that is authoritative and interesting can compel other sites to use it and link back to your sales page.
Access to a Captive Audience
Video ads in apps have a compelling advantage over video ads on websites and social media: they provide you with access to a much wider audience. What's more, it's an audience that is likely to be or already interested in what you're offering.
For example, your company manufactures gaming headphones. By placing your video ad in a gaming app, you get to reach the people who are more open to the idea of purchasing your product.
They also can't skip or ignore video ads as easily as they could if they were hosted on a website or social media. For maximum engagement, you can also consider using interactive video ads. These can be used for anything from connecting app users to your landing page to having them try out your products virtually using augmented reality (AR).
Connect With Publishers through Aniview
Advertising with video offers endless opportunities for businesses keen on boosting their e-commerce sales. If you plan to utilize video as part of your digital marketing strategy, reach out to Aniview. Our video ad exchanges system provides you with a robust supply of advertising space from publishers worldwide.
Request a demo today to learn how our Holistic Monetization solution can help you maximize your ROI.