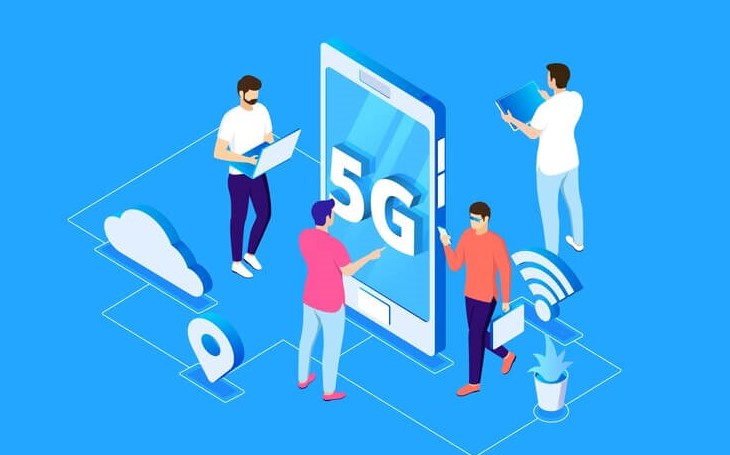 The Introduction of 5G Technology in India
An Asian country was the first to adopt a 5G network. In April 2019, South Korea deployed 5G technology. The country currently has 20.2 million 5G users. After this, several neighboring countries, including Japan, China, and Taiwan, followed suit.
However, other regions have yet to fully deploy the 5G network. Singapore and Thailand have made headway in implementing 5G policies, while other Southeast Asian countries are starting trials.
India, on the other hand, is on the cusp of finally rolling out 5G technology this year. According to the Department of Telecommunication, 13 metro cities across the country will be the first to experience having a 5G network, paving the way for further adoption in the future.
What is a 5G Network?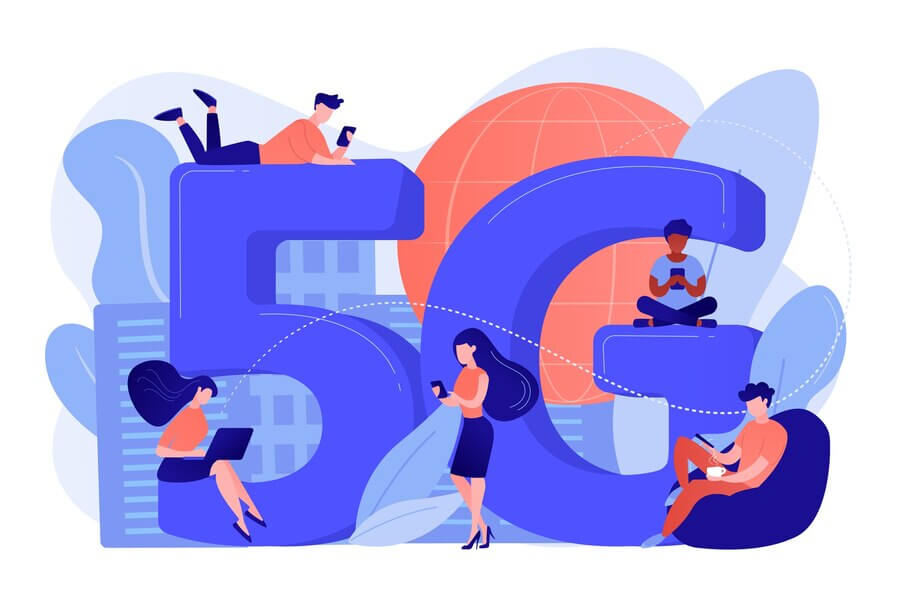 The first generation of mobile technology was aptly named 1G. This gave people the ability to use phones away from home, making calls mobile. Then came 2G network, which mimics the benefits of 1G but with the added layer of short messaging.
After that, 3G came with network speeds that paved the way for the launch of smartphones. With 4G and its high data transfer rates, streaming with minimal buffering became the norm and made popular many of the services consumers rely on today.
5G refers to the fifth generation of wireless, cellular technology. It was developed in a way that improves the speed, latency, and flexibility of wireless cell services available from its predecessors. This means even quicker downloads and lower lags.
According to experts, 5G will not only benefit individuals but will make businesses more efficient, allow consumers access to information faster, and power modern technology such as advanced gaming, smart stadiums, and other forms of automation.
Benefits of 5G Network
As 5G slowly but surely replaces 4G networks across the world, and as India prepares for this innovation, let's look at the benefits 5G brings to its users.
Compared to 4G and 4G LTE, a 5G network brings 20x faster internet speeds. 4G LTE has a peak speed of 1GB per second while 5G can achieve speeds of up to 20GB per second, cutting upload and download speeds down to a blink of an eye.
Latency refers to the delay between sending and receiving information. With 4G, users enjoy a latency rate of 200 milliseconds. But 5G networks aim to cut that down to 1 millisecond.
A perfect example of low latency is making a command while gaming and seeing that command immediately played out on your screen. Lower latency 5G networks are beneficial for internet-based services that demand instantaneous response times, such as augmented reality and telemedicine.
5G can deliver up to 100x more capacity than 4G. This means allowing more traffic without disruption, as well as higher network efficiency. Overall, this gives users a better internet experience.
The Journey of 5G in India
The conversation about 5G networks in India started in 2017 during a forum set by the government that aimed to draw the roadmap toward a 5G India by 2020. In 2018, communication technology companies were invited to conduct major trials for the adoption of 5G in the country.
However, debates about which standards of 5G the country should follow, as well as the reliability of foreign telecom equipment, have all led to the delay of 5G network deployment in India.
In addition, the pricing and allocation uncertainty of 5G technology has also caused delays.
In 2017, when the government initiated the planning for a 5G India, the Telecom Regulation Authority of India (TRAI) set a base rate of INR 492 crore per unit for 5G in the airwaves between 3.3 to 3.6 GHz.
This is equivalent to almost US$65 million, making it one of the highest rates in the world. As such, Indian telecom operators called for a push-back on the burgeoning 5G spectrum auction and rallied after a more reasonable pricing model for the technology.
Before this, telecom companies were given a 175MHz allocation for the auction of 5G in India, though this figure was deemed insufficient if a satisfactory rollout across the country is expected. Currently, the frequency allocation is at 275 MHz in the 3.3 to 3.6 GHz band.
As if insufficient spectrum availability, auction problems, exorbitant pricing, and poor test case development weren't enough, 2020 arrived and brought with it the COVID-19 pandemic. It stalled the progress of 5G implementation in the country, pushing plans to the latter half of 2021.
According to a parliamentary panel report:
"As of January 2021, 5G trials by Telecom Service Providers (TSPs) have not been permitted by the Department of Telecommunications.  The Committee noted that sufficient preparatory work has not been undertaken for the launch of 5G services in India."
All of these resulted in the launch of 5G in India being pushed to 2022.
The Launch of 5G in India
After the long and tumultuous journey of 5G network deployment in India, the Department of Telecommunication confirmed late in December 2021 that the 5G network will be rolled out in India by 2022.
According to the DoT, the 13 metro cities which will initially experience 5G connectivity include:
Ahmedabad
Bengaluru
Chandigarh
Chennai
Delhi
Gandhinagar
Gurugram
Hyderabad
Jamnagar
Kolkata
Lucknow
Mumbai
Pune
During the India Telecom 2022, Union Minister for Electronics and IT, Ashwini Vaishnaw, announced that the 5G network deployment is in its final stages of development. As a result, the 5G rollout in the country is expected to take place by the end of 2022.
Users are also ready to embrace 5G. Global sales of 5G smartphones surpassed those of 4G devices, according to Counterpoint Research. In India, 5G-enabled smartphone sales are forecasted to reach 40% of total smartphone sales in 2022, up 24% from 16% in 2021.
With both sides ready for 5G, it's not long before Indian users can enjoy the benefits of faster mobile internet in different aspects of their lives.
Take Advantage of the 5G Boom
Aniview is a global company that provides a full range of services and technology for managing videos and video advertisements.
With tried and tested platforms for video hosting and monetization, our partners can expand the reach of their brands. And with faster and more efficient connectivity coming from 5G across India, you want video ads that don't lag or hinder your business in any way.
Get in touch with the Aniview team to discuss your options.