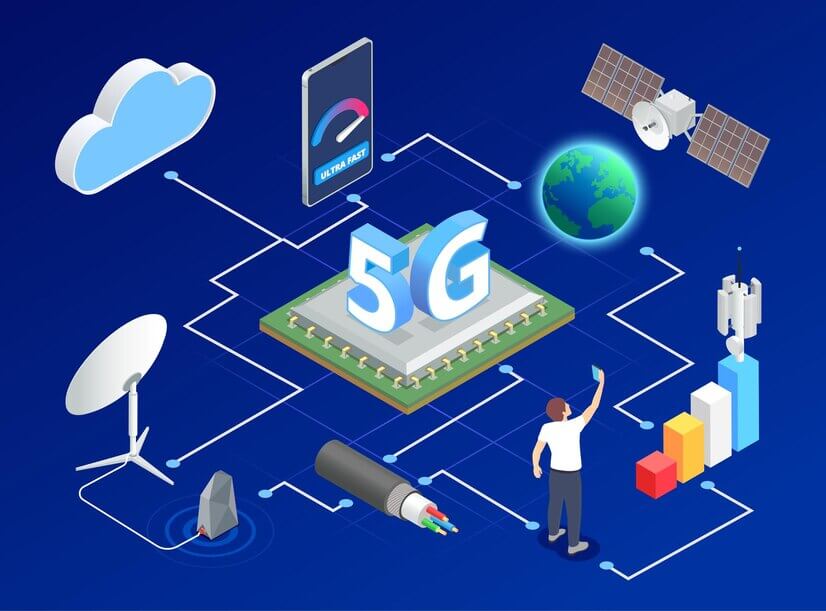 How Fast is 5G? 5G Speeds and Performance
According to industry analysts, over 236 million people are subscribed to 5G services, and the number could reach 3 billion by 2025. There are over 680 5G networks worldwide, and over 40% of the global smartphone market is already 5G-capable. This is in anticipation of the widespread adoption of 5G.
Aniview is aware of how crucial 5G will be for video advertising. With accessible high-speed mobile internet, more audiences will be able to watch videos quickly and in high quality on mobile devices. This means more viewers of ads in apps and on mobile versions of websites.
5G currently stands as the fastest mobile data transmission technology globally. Understanding what it is capable of in terms of speed and performance is essential to understand what it can do for your brand and how you can leverage it for marketing.
Understanding 5G
5G is defined as the 5th Generation mobile network. It's the new global standard in wireless network communication. But it's not just a means for smartphones to connect to the internet. It's now fast enough to tie digital infrastructures together. Phones, computers, machines, smart devices, and more can all work together through 5G connectivity.
Behind The Speed
What makes 5G so much faster than the previous four generations is the wider bandwidth. This comes from having much more use of the different spectrum of resources. 5G can use the sub-3 GHz previously used in 4G, and then elevate it to go up to 100GHz and higher. It also operates through the lower bands and mmWave, both alternative network connectivity resources.
By combining all this, 5G's capacity is more than that of any other generation before it, enabling multi-Gbps throughput. While it hasn't reached these median speeds yet, it's still capable of going up to the hundreds of Mbps, potentially making it much faster than 4G.
Real-World Effects
Beyond the technical systems that make 5G so fast, users already feel the change when using mobile internet.
Enhanced Mobile Broadband
Mobile typically lags behind WiFi connectivity speeds. And while fiber-optic networks are still superior in throughput and speed, 5G makes the playing field more level. Users now have access to nearly the same instantaneous site loading and faster app responses. This also allows large media files like HD videos to load quickly, even at the highest quality.
Faster Communication
With faster internet comes quicker communication. Instant messaging over apps and social media is now preferred over standard texting since the messages are sent and received more quickly. It can also be done even while multitasking on a smartphone or tablet. This is how online Zoom meetings and classrooms become even more efficient than sending emails.
More Media Consumption
Quicker loading times mean more media gets consumed. From large galleries of photos to interactive infographics and videos, 5G internet allows users to find and understand the information they need.
More Convenience
Advertisers can now do video streaming in real-time. This means that people from all over the world can participate in a live event or come together in a meeting with very little lag. They immediately see what is happening.
Ridesharing, food deliveries, and other on-demand services benefit significantly from faster speeds as customers can order and track the status of their orders in real-time. Delivery personnel can also communicate with and track the people they're delivering to.
Improved Business Efficiency
Real-time data also means that businesses have near-constant access to the latest and most accurate market numbers possible. Anything from the number of people visiting their websites or viewing their videos to the latest trends in the industry is immediately accessible to them.
Maximizing 5G Through Expansion
The most significant benefit of 5G is expanding a business' capabilities. Companies can now operate on a global scale as they can access customers and business partners worldwide to help them grow. It's also far easier to market worldwide, as global users now have quicker access to your advertising campaigns.
Aniview can connect companies to video publishers and markets all over the world. From in-app placements to websites worldwide, your video campaign can be accessed by target audiences anywhere. And with 5G connectivity, they get your videos at the best quality possible. Contact us today to learn about our services or see our solutions.