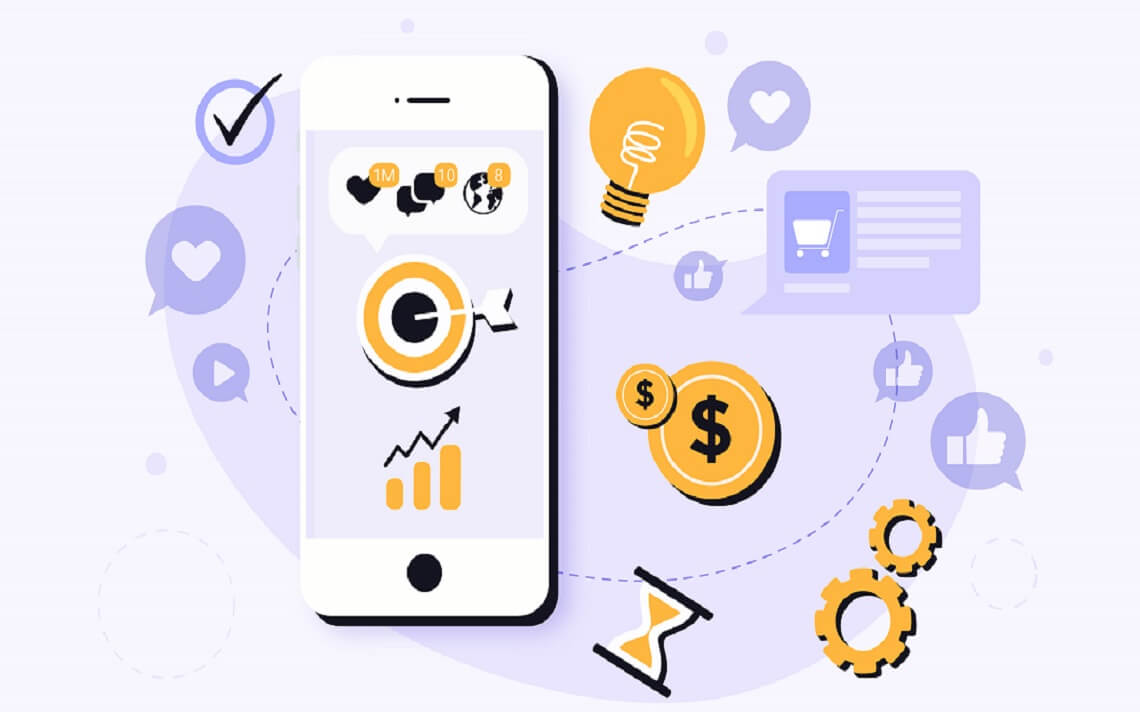 Mobile App Monetization: Common Challenges and Solutions
App development is quickly becoming one of the most lucrative fields in the digital industry. Mobile apps saw an explosive spike in usage during the COVID-19 pandemic, with people quarantined to their own homes for months. In Q2 2021, U.S. users increased their daily app usage to just under four hours, a 20 percent increase from Q2 2019, and most of us facing common challenges and finding solutions in mobile app monetization.
This increase in usage proves that mobile apps can become a strong source of profit for businesses. However, monetizing mobile apps isn't easy. There are multiple ways to monetize your app, all of which have their own challenges. It's important to be aware of these challenges so that you'd know how to overcome them and maximize your app's revenue.
Below are the problems businesses commonly face with mobile app monetization and how to solve them:
1. Ads Interfering With Content
The ad-supported model is the most common way to monetize apps. Although ads are reliable ways for apps to earn money, they can negatively affect your user experience. Awkwardly positioned ads frustrate your users and discourage them from using your app, eventually increasing your churn rate.
Even with strategically positioned ads, app users may still find them frustrating if the content is repetitive or irrelevant to them.
Solution:
If ads are your mobile app's major source of revenue, you need to make sure that they're relevant to your audience. This means that your best options are native and targeted ads.
For mobile games, you should consider rewarded video ads that offer users a bonus for watching the entire video.
2. Fraudulent SDKs
SDKs, or mobile software development kits, are pieces of code that enable mobile apps to connect to third-party services, such as ad networks. The problem is that some SDKs commit ad fraud, which is the practice of misrepresenting ad impressions, clicks, and conversions to generate revenue.
Fraudulent SDKs drain your ad revenue and affect the reputation of your mobile app and your business.
Solution:
Run a thorough background check on the SDK you're planning to partner with. One good indication of a good app monetization platform is its partnerships with credible traffic quality vendors, such as DoubleVerify, Pixalate, and IAS.
3. Slow PMP Adoption
A private Marketplace (PMP) is a digital marketplace where two parties buy and sell advertising through a programmatic platform. The difference between a PMP and an open marketplace is that the former is an invite-only environment.
According to an eMarketer report, PMPs will soon surpass open marketplaces. That's because PMPs are safer and allow app publishers to prioritize their preferred partners.
However, the in-app environment isn't adopting PMP at the rate brands want. So what can you do?
Solution:
You can partner with a supply-side platform (SSP) that will help you access a PMP. An SSP will also give you a responsive programmatic team that will provide recommendations and pre-fixed packages tailored to your business needs.
4. The Bottom Line
Mobile apps can be lucrative, but only if you have a solid monetization strategy. In general, the best strategy is one that includes multiple monetization methods. For instance, you can run ads while also offering users the option to pay for an ad-free experience. This way, you can generate revenue from different sources while accommodating your users' preferences.
If you need assistance with mobile app monetization, look no further than Aniview. Aniview provides a full ecosystem for managing videos and video ads through its patented technology. We offer an ad marketplace and a reliable platform for video hosting and monetization, making it easier for you to manage your monetization yourself without the need for intermediaries.
Contact us today for more information about our monetization services.