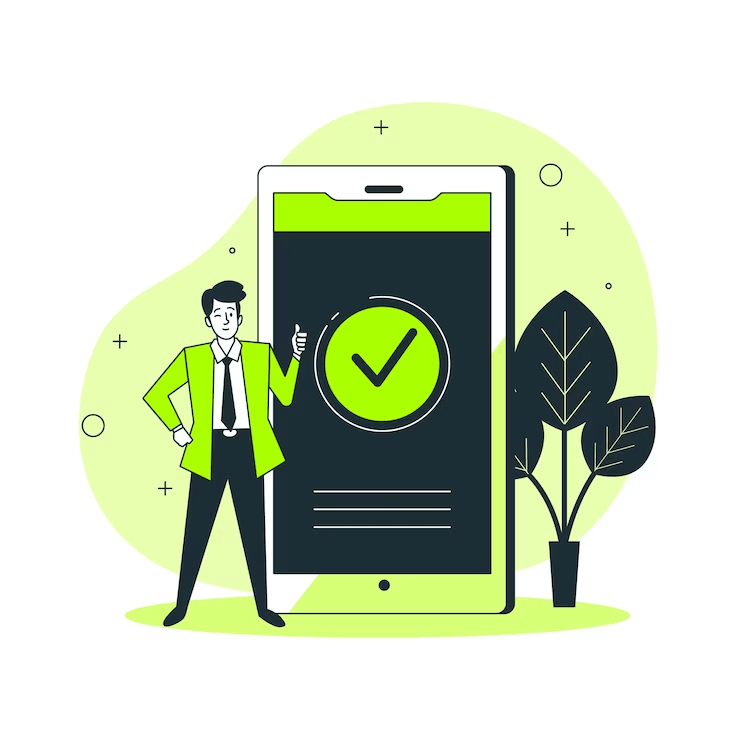 There's an Ad for That: Examining the In-App Advertising Boom
In-App Advertising Market Overview
The memes are right: there's an app for everything these days, and advertisers are racing to keep pace with the explosion. The in-app advertising market is now expected to hit $201 billion in 2021, triple the $72 billion it registered in 2016.
Such impressive numbers come on the back of mobile apps' emergence as one of digital advertising's hottest areas. In the first half of 2017, for example, mobile advertising accounted for over half of the digital ad spend, building on the trends of previous years. For those same periods, in-app advertising consistently made up about 72% of the mobile pie, with some companies even reporting as much as a 96% share for in-app ad spending on their platforms. Overall, in-app ad opportunities finished last year are valued at thrice the average prices of their mobile web counterparts.
We can chalk all of that up to advertisers flocking to the channels that promise the most impact, engagement, and profit. Typical mobile users now spend more than 87% of their time on apps, and that shift in consumer behavior has translated to concrete — and record-breaking — numbers. In the first quarter of 2017 alone, Apple's iOS App Store and Google's Play Store saw a combined 25 billion downloads worldwide, for a total of $15 billion spent by users on and within apps. Advertisers are following the money, and with bigger and bigger slices of key demographics becoming "mobile-first," there's going to be a lot more to follow in the future.
ComScore, for example, notes that 44% of millennials use at least 21 apps each month. Adam Lella, one of the firm's senior marketing analysts, points out that smartphones are embedded in "nearly every aspect" of millennials' lives, so users identify with their phones and apps on a more personal level. This close connection has made millennials the most engaged and receptive age group when it comes to mobile ads; it has also made them the top demographic when it comes to global advertisers' mobile spending.
Video on the Rise
That said, millennials or otherwise, users don't respond to different mobile ad formats in the same way.
Video continues to present the biggest growth areas for advertisers, with spending projected to hit $9.9 billion this year. Should video ads hit those numbers, it would continue the staggering growth of 2017, when publishers and advertisers alike poured even more resources into the so-called "pivot to video." As recent reports show, video ad spending grew by as much as 142% in the second quarter of 2017, and mobile video remains valued at over 4 times more than other mobile ad formats.
For in-app advertising, that meant a 79% surge in video CPMs (a measure of ad unit earnings for every thousand impressions) between 2016 and 2017. Marketers wondering which apps to target in the future, take note: Gaming apps delivered a big chunk of that growth, thanks to their widespread uptake of the rewarded video ad format.
Rewarded video ads grant users in-app rewards if they watch the video ad in full. App developers have praised the format for its high engagement rates and overall positive user experience, and it presents a more organic method of integrating video ads into an app's earning structure. With more apps turning to "freemium" models driven by in-app transactions, rewarded video ads saw an explosion of ad impressions (up by 96%) and spending (up 153%), according to the latest studies.
However, while rewarded video might be outpacing other formats, it still hasn't dominated the field. Full-screen interstitial video still delivers more than 60% of total mobile video ad spending, and many app marketers still consider it the most effective format.
In terms of industry transactions, meanwhile, programmatic is rapidly staking out territory in the app-driven advertising space. As early as 2016, senior analysts from eMarketer were reporting a shift in mobile programmatic inventory, from an even split between in-app and mobile web to a 70-30 skew in favor of in-app advertising in 2017. Header bidding's entry into the mobile and desktop advertising spaces brings a fresh challenge to programmatic's rise, though. Whether programmatic can retain its hold on the in-app ad market remains to be seen.
Platforms and Regions to Watch
Going forward, advertisers aiming to maximize reach should keep an eye on Android. For now, Apple's iOS is the more lucrative platform, but Android holds more than 68% of the global mobile advertising market. When it comes to apps, Google's Play Store also dominates global downloads. Unsurprisingly, we've already seen Android pulling ahead this year in emerging markets, grabbing more than 90% share in mobile advertising for the Latin America and Asia Pacific regions.
These regions are also projected to lead in-app ad spending by 2021, so advertising industry members should definitely pay them more attention. The Americas are on track to spend $101 billion on in-app advertising by 2021, reflecting in-app ads' popularity boom in both established markets like the US and rapidly growing markets like Brazil and Argentina.
Meanwhile, the Asia Pacific region is set to outstrip even those numbers. That's largely thanks to the expanding Chinese market. Today, China houses more than a quarter of global smartphone users, most of whom spend a whopping 99% of their time in apps. As mobile advertising infrastructure develops further in China and other huge, emerging markets like India and Indonesia, advertisers would do well to consider how best to capitalize on these markets' rosy prospects.
The Bottom Line
More and more consumers are becoming mobile-first, and as app ecosystems expand for both iOS and Android, a huge fraction of that trend is specifically going "app-first." But as late as mid-2017, many marketers and advertising agencies counted mobile advertising, including apps, as one of their weakest digital capabilities. Grabbing the lead in mobile advertising could well be a matter of honing those capabilities first. The in-app advertising market is only picking up more speed as we head into 2018, and the returns continue to mount for those who invest time and resources into keeping up.