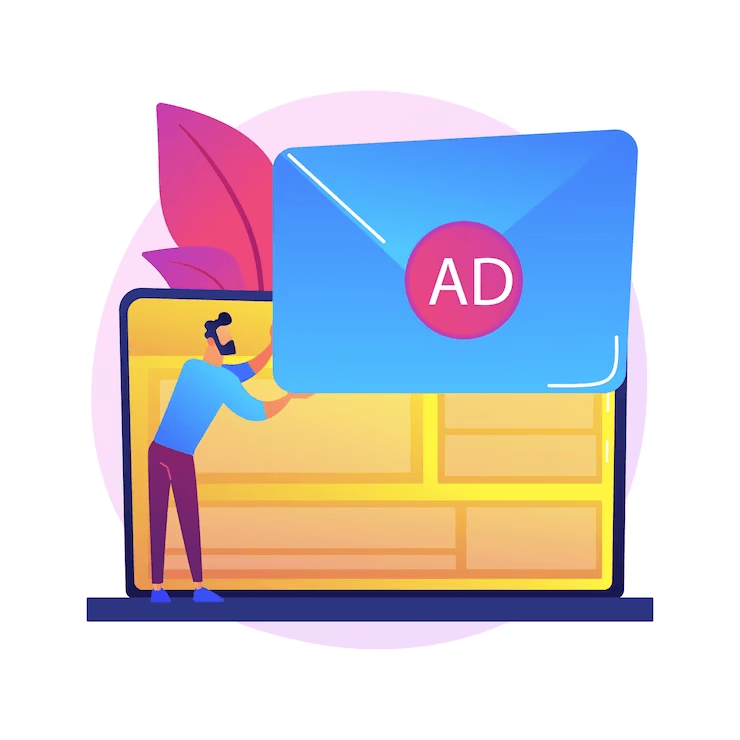 Coalition for Better Ads Standards
What is the Coalition for Better Ads?
As the name says, the Coalition for Better Ads, or CBA, is a group intent on improving digital ads, including video. It includes key digital advertising stakeholders like the Interactive Advertising Bureau, the World Federation of Advertisers, and major companies like Google, Facebook, Procter & Gamble, and Unilever.
The CBA launched in late 2016 with the express aim of:
setting higher standards for online advertising, guided by in-depth consumer research; and
implementing those standards, including sanctions for advertisers who fail to comply.
In March 2017, the CBA released its initial set of Better Ads Standards specifically for desktop and mobile ad content aimed at North American and European audiences.
What is the Coalition for Better Ads Trying to Do?
User experience has been an increasingly hot topic in the digital video advertising industry, thanks in no small part to the proliferation of ad blockers. PageFair's 2017 Adblock Report, for example, found that 11% of the world's internet users run adblocking software, making for about 600 million devices in total. This continues the upward spike of adblocker usage that started in recent years: from 2015 to 2016 alone, for instance, PageFair marked a 30% jump in global adblocking software use.
Members of the industry have tried to bypass ad-blocking software and other technology using methods like server-side ad insertion, which counteract such disruptive tech. The Coalition for Better Ads attempts a different tack: its standards address viewers' reasons for using ad blockers in the first place. By raising the bar for video advertising, the CBA hopes to produce the kinds of ads that viewers will choose to watch.
More specifically, the CBA aims to use extensive consumer research to zero in on audiences' evolving preferences and help advertisers craft effective, sustainable strategies.
The initial set of Better Ads Standards released in March 2017 is the prime example here. Distilled from the responses of more than 25,000 consumers, the standards put forward concrete recommendations, like specific ad formats that annoy or turn off consumers, or conversely, formats that consumers prefer.
Here, for example, are the desktop and mobile ad formats that the CBA found to be particularly off-putting for viewers:
Desktop Web Experiences
Pop-up ads
Auto-playing video ads with sound
Prestitial ads with countdown
Large sticky ads
Mobile Web Experiences
Pop-up ads
Prestitial ads
Ad density higher than 30%
Flashing animated ads
Auto-playing video ads with sound
Postitial ads with countdown
Full-screen scroll over ads
Large sticky ads
How Does the Coalition for Better Ads Work?
Crafting standards based on thorough consumer research is only one phase of the CBA mission. The Coalition plans to develop enforcement technology through the Interactive Advertising Bureau's Tech Lab. Thus far, however, it's unclear what methods of enforcement the CBA has in mind or how the related technology will function.
The LEAN Scoring System
All of the enforcement technology to be deployed will use a scoring system called "LEAN," which stands for:
Light
Encrypted
Ad Choice Supported
Non-invasive Ads
The LEAN Principles were first released in late 2015 by the IAB, but in the months that followed, no standard was set for what it meant to adhere to those principles. Consequently, many companies had their own takes on "what it means to be LEAN."
The CBA's LEAN Scoring System is meant to be a public ranking based on standardized ad quality metrics. The score will be computed using a scoring algorithm, which the IAB Tech Lab is still developing. In the meantime, however, some initial criteria and guidelines have already been included in the IAB's 2016 publications on the LEAN Principles:
File Size
Since ad file size has a direct effect on ad loading times and an impact on viewers' system resources, guidelines for ad file sizes have long been part of the IAB's standards for video advertising. These have since been folded into the broader LEAN Principles guiding the CBA.
Ad Load Time
Ad load time is a crucial component of user experience, and the LEAN Principles recommend continual evaluation of these load times for a company's target audiences. Since factors like system resources vary for each user, or with new advances in digital video technology, the CBA aims to continue identifying the best thresholds and key factors for ad loading time considerations.
Encryption
The current LEAN Principles advocate HTTPS support across the entire delivery chain for ads. With the growing need for viewer privacy and protection, this looks to be a staple criterion for future CBA Better Ads Standards as well.
Choice
LEAN Principles recommend, at minimum, the inclusion of AdChoices Icons that let viewers opt-in, in or opt-out, out of advertisers using their data for specified purposes. The Coalition for Better Ads views such consumer choice mechanisms as valuable opportunities to elicit engagement from viewers and get feedback on the ad viewing experience.
Skippable
The initial research that informed the IAB's initial LEAN Principles report showed that consumers preferred having the option to skip ads. Currently, these overlap with industry conventions on the inclusion of close or skip buttons for ads.
Non-Blocking Scripts
Impeded access to content is also one of the factors that affect viewer reception to ads. Unsurprisingly, current LEAN Principles advise against ads that block content or service delivery to target audiences.
What Does This Mean for You?
If the Coalition for Better Ads is to be believed, compliance with their ad quality standards will result in your having better, more effective ad materials. Considering the intensive consumer research that informs the CBA's reports and the IAB's LEAN Principles, this might well be the case.
Beyond the question of ad quality, though, there's the matter of future-proofing your ad creation and distribution practices. The CBA counts industry giants like the IAB, Google, and various advertising consortiums amongst its members, so it has the clout to sustain an industry-wide ad quality evaluation system. Ensuring compliance with CBA Better Ads Standards now will mean less effort to pivot in the future when the LEAN Scoring System and enforcement technology are released and non-compliance might well incur more significant costs.
It's worth noting, though, that the CBA has also received criticism for essentially publishing research that affirms longstanding industry knowledge thus far. The CBA's progress toward fulfilling its stated goals has been criticized as sluggish, and some industry commentators have described the direct involvement of numerous stakeholders as a case of having "too many cooks in the kitchen."
Nevertheless, the CBA continues to pursue its mission with the backing of major online advertising players, so its initiatives and standards still bear serious consideration for any advertiser.
How Do You Comply?
Aside from diligent re-evaluation of in-house ad creation and distribution practices, there are a number of steps you can take to ensure adherence to the developing CBA Better Ads Standards. The IAB, for example, cites the enhanced availability of HTTPS mechanisms via bodies like Let's Encrypt; there's also the Digital Advertising Alliance's ready consumer choice tool, the AdChoices Icon.
Other CBA founding members have also been releasing tools and systems designed to make it easier for advertisers to work with the group's Better Ads Standards. In June 2017, for example, Google launched the Ad Experience Report tool that helps publishers check the Better Ads Standards' applicability to their own websites. Publishers can identify and fix ad experience issues quickly using the tool. Likewise, Google's Funding Choices system lets advertisers and publishers offer viewers the option to enable ads or purchase an ad removal pass — giving consumers the option to bypass unwanted ads without costing advertisers and publishers much-needed revenue.
The online advertising landscape continues to shift in response to consumer behavior and preferences, and the CBA's efforts are a big part of such movements.