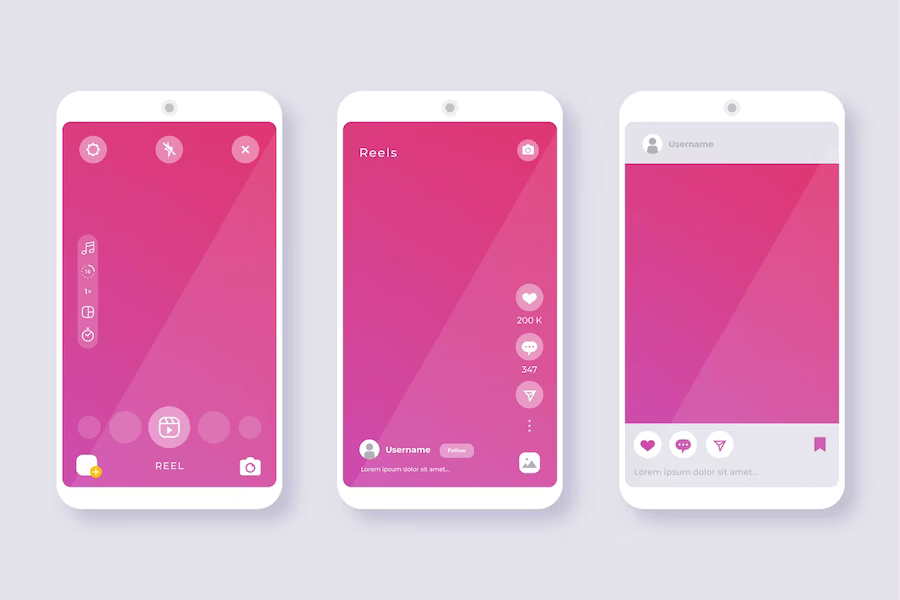 Using Instagram Reels for Business
In a world where video formats are becoming increasingly important, it's crucial to ensure that your content is of the highest quality. Here, Aniview shares what you need to know about creating Instagram Reels for your business.
What are Instagram Reels?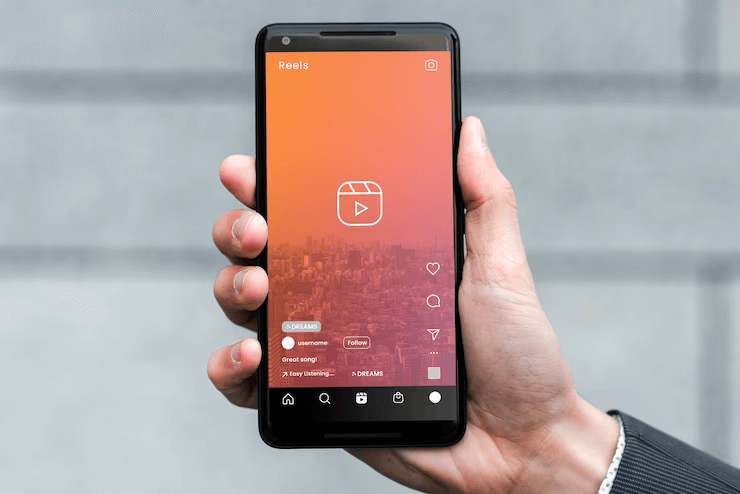 In a nutshell, Instagram Reels are short, vertical videos that can last up to 60 seconds. These innovative features allow users to create and share video clips set to music on popular social media platforms. The great thing about Reels is that they can be shared on Instagram Feeds, Stories, and the new Reels Explore page.
Since Reels were first introduced, they've been an incredible way for businesses to show off their creative side and add a visual element beyond a traditional grid post. This means that brands and companies can take advantage of this new feature to engage their audience in a way that keeps them intrigued, entertained, and informed.
How to Start Using Instagram Reels for Business
There are endless possibilities for using Instagram Reels for business. Whether you're a retailer showing off your latest products or a restaurant sharing a behind-the-scenes look at your kitchen, Reels allows you to get creative and show your brand's personality differently.
Of course, with any new feature comes a learning curve. So, if you're looking to get started with using Instagram Reels for your business, here are some tips to help you get started:
Tip #1: Promote new products or services
One of the most significant advantages of using Instagram Reels is that they allow you to highlight new products or services engagingly and excitingly. Whether you're launching a new product line or want to show off a new service, Reels is the perfect way to give your audience a sneak peek.
Tip #2: Post behind-the-scenes videos
People love getting a behind-the-scenes look at businesses, so why not give them what they want? Use Instagram Reels to show off what goes on behind the scenes of your company and give your audience a look at all of your hard work in action.
Tip #3: Create how-to or tutorial videos
Instructional videos are always popular, so why not use Reels to create your own? Whether you want to share a recipe, show people how to use your products, or give cooking tips and tricks, Reels is the perfect way to spread helpful information in a fun and engaging way.
Tip #4: Use Instagram Reels ads
Like any other Instagram ad format, Reels ads allow you to reach a wider audience and promote your brand to people who might not be familiar with it. Consider running an ad campaign if you're looking to get your Reels seen by more people.
Instagram Reels Best Practices
Before you get started with Reels, it's essential to familiarize yourself with some best practices to ensure that your content is as effective and engaging as possible. Here are some techniques to keep in mind:
Technique #1 Keep your videos short but sweet
Reels can be up to 60 seconds long, so it's essential to make sure that your videos are concise and to the point. This doesn't mean that your videos have to be boring, but you should avoid including filler content that doesn't add anything of value. You could even use a marketplace for video ads to help you keep your videos short and sweet while still delivering results.
Adding a caption to your Reel is a great way to engage your audience and give them more information about your video. Be sure to include keywords and hashtags relevant to your brand, and don't be afraid to get creative with your captions.
Technique #3 Keep users engaged by adding sound
Music can be a powerful way to set the mood and tone for your video. So, don't be afraid to experiment with different music and sound effects to see what works best for your brand. After all, keeping your viewers engaged is crucial for any content.
Technique #4 Use filters and effects sparingly
While filters and effects can be fun, it's essential to use them sparingly so as not to overwhelm your viewers. Stick to one or two effects per video, and be sure that they enhance the content of your video rather than take away from it.
Technique #5 Plan your content in advance
As with any content, it's essential to plan your Reels so that you can ensure that they're well-crafted and engaging. This planning process should include brainstorming ideas, creating a storyboard, and selecting the right music and effects.
Once you've mastered the basics of creating Reels, all you have to do is use them to help you achieve your business goals. Of course, it's different for every business, but knowing your goals is the first step to creating content that will help you achieve them.
If you're looking to increase brand awareness through Instagram Reels, ask us for a demo of the Aniview video ad marketplace. This will allow you to create highly engaging video ads in various formats, increasing your target audience's likelihood of seeing and converting. Get in touch.