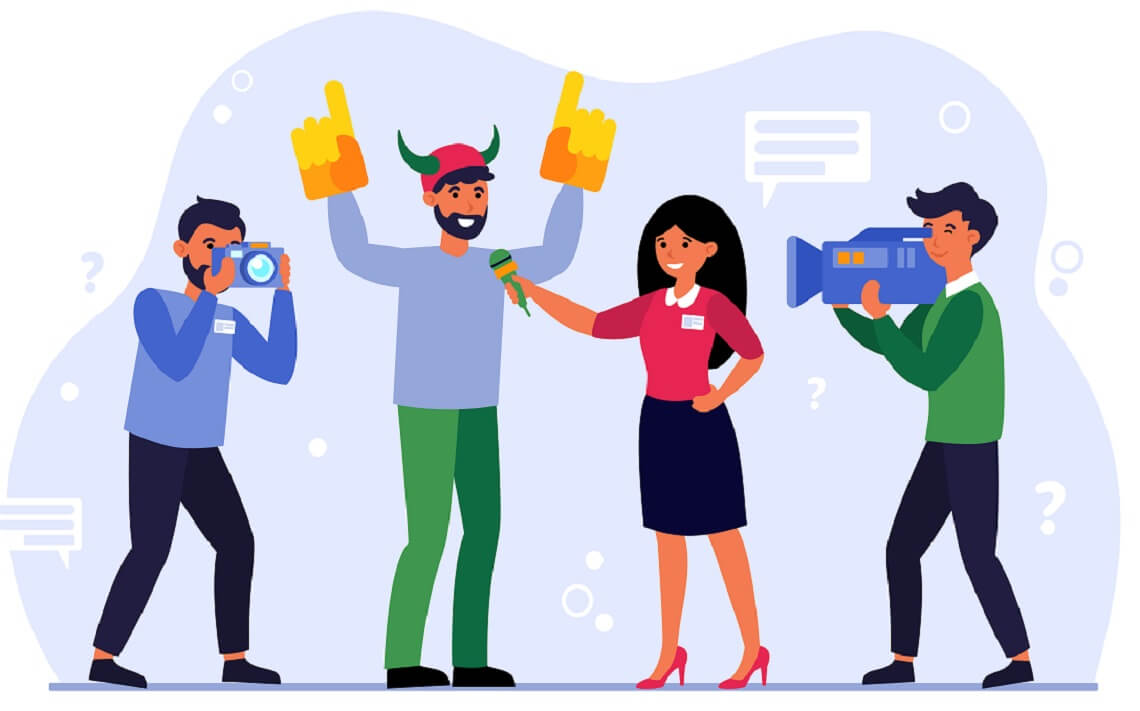 Creative Ideas for Content Creators
According to the management agency Comparably, 25% of searches comprise user-generated social media posts about the top 20 brands in the world. It shows that the more influencers or content creators discuss your brand on their platforms, the higher your chances are of showing up in the top pages of search results.
Influencer marketing is one of the best strategies to build brands and raise awareness about campaigns. You just need the right content creators and video management software, and you're all set to create engaging video content.
Here are some creative video content ideas you can use to engage your audience.
Host a Challenge
A challenging video is a good way to go viral online. You can create content that involves dance moves, eating something unique, or doing a specific stunt. But you should not risk the safety of your audience. You can kick-start the challenge with your partner influencer, encouraging his followers to do it as well.
A classic example of this type of content is the Ice Bucket Challenge. Each video of a person pouring a bucket of ice on themselves is supposed to have corresponding donations to the ALS Association, for the research of motor neuron disease, also known as Lou Gehrig's Disease.
You don't need to have a big goal to make a challenge video viral. What's important is that it entertains the viewers and sparks their sense of adventure and creativity. Some unique challenges in TikTok today are the Wipe It Down and Dalgona Coffee Challenge.
Create Tutorial Videos
People are always up to learning different things, which is why there are many tutorials, DIY videos, and hack videos online. If you have a particular specialty, say, you're a baking mix supplier, you can have a content creator shoot a baking or cooking tutorial video using your baking mix and post it online.
It provides value to your viewers since it gives them new information that they can use in the future. These videos will also help establish your brand as the go-to product or service when doing these practices.
Product Reviews
Product reviews are one of the most popular videos online and popular on search, especially because 81% of shoppers do research online before making a purchase. It is a great way to showcase your product or service on a widely received platform and market your brand as reliable.
The best way to make the most out of this type of content is when you are about to release a new product. Then, you can search for an influencer related to your industry and have them highlight the product's USP, features, and function in the video.
Personal stories are a wonderful way to have audiences relate to your video content. It allows your brand and the viewers to connect deeper, putting some emotional significance on your product.
You can create a campaign online, using a hashtag to invite audiences to share stories related to your product or service. When you've gathered enough stories, carefully choose which ones to include in the video. From there, you can craft a narrative that is relevant and provides value to your viewers.
Manage Video Ads in One Place
Besides ideating and developing the videos, monitoring them once released will take time and patience. Aniview's Video Ad Server Software allows you to have one platform where you can analyze valuable insights and access data that will influence your next business decisions.
Our solutions will help you monitor all KPIs through a real-time dashboard that tracks and records your account activity. Visit our Video Ad Systems page to learn how our ad servers can help you improve your influencer marketing campaigns.