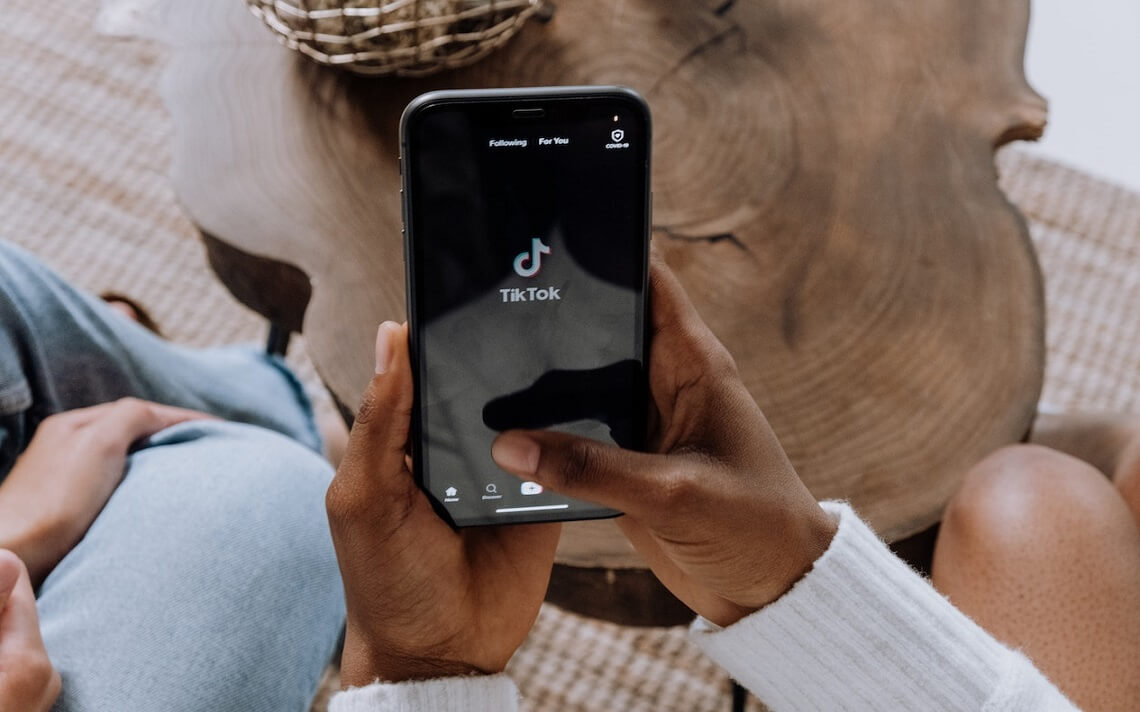 The Beginner's Guide to TikTok Brand Marketing
TikTok was launched in the international market in 2017 and acquired over 1 billion active monthly users in just a few years. While still small compared to social media giants like Facebook and Youtube, it's overtaken other well-known platforms like Twitter and Facebook Messenger.
TikTok's growth is undeniable, and some companies didn't miss out on the opportunity to use it for advertising their brand. Find out how and why you should include TikTok in your social media marketing strategy.
How TikTok Works
For those unfamiliar with TikTok, let's briefly go over how it works:
Users can upload 3-minute videos. This was extended to 10 minutes in February 2022, though not everyone may have access to this, depending on how long it's been since then.
You can easily edit videos via the app to add special effects and background music, which is why dancing videos are so popular on this platform.
Viewers can like, comment on, and share videos through messaging apps.
That's it. TikTok is a relatively simple platform. Most content, even the ones uploaded by businesses, aren't heavily edited or feature any high production values. And the roughness of videos is just part of the platform's charm.
TikTok as a Marketing Platform
Many businesses overlook TikTok due to its predominantly young user base. While this is undoubtedly a concern for businesses targeting older audiences, remember that even Facebook and Youtube seemed to be mere fads in their early days. Now only the most old-fashioned consumers aren't using them.
TikTok can be an incredibly powerful marketing platform when used correctly. Among social media platforms, it has the highest engagement rates per post. Setting up a TikTok For Business account is free and provides real-time metrics and audience insights. Since you don't need much video editing experience to use it, it's cost-effective.
Your TikTok Marketing Strategy
Research Trending Content
As with any marketing strategy, research comes first. It can be challenging to pin down what's popular on TikTok because what's popular is constantly changing. The common things between them are that they're often energetic, spontaneous, and sometimes campy. This may change in the future as the platform grows, but that's what it is right now.
If energetic and spontaneous don't align with your branding, keep in mind that even a luxury car brand like BMW has a TikTok account. They take a behind-the-scenes approach and use their videos to show how they create their marketing materials. Their videos are fun and playful, far from their usual branding image, but their account has over 700 thousand followers.
Participate in TikTok Challenges
TikTok challenges call users to action and ask them to use a hashtag associated with the challenge. Audiences can quickly discover these. It doesn't even matter if your account has followers yet or not, as it's not an algorithm factor for getting recommended. All that matters is that your post is entertaining.
You likely won't be able to participate in every challenge, but there's a myriad of them. You'll definitely find one you can do, at least occasionally.
Coming up with content for TikTok needs a lot of creativity and a good understanding of your audience's sense of humor. Unfortunately, you can't just train an employee to learn humor, so consistently making content can be difficult.
However, not all content related to your business has to come from you. Encourage your followers and customers to use a branded hashtag. This can be any hashtag unique to your business.
For example, if you run a cafe and one of your cakes is gaining popularity, you could create a TikTok challenge that involves incorporating the cake into a video. Ask your customers to use a branded hashtag when they post, and you've got easy cost-effective marketing.
Collaborate with Influencers
TikTok influencers have an amazing reach, and 70% of teens find them more trustworthy than traditional celebrities like actors and singers. Search TikTok for content related to your products or services to find content creators that may be a good fit for your business.
TikTok even created the Creator Marketplace, where you can find content creators that can advertise your brand for you. You don't necessarily have to reach out to the most popular creators either. Even the ones with a smaller following can garner your brand a substantial amount of attention.
Advertisements
Like other social media platforms, you can pay TikTok to run ads for you. This isn't as effective a long-term strategy as slowly building an audience, but it can give you some immediate short-term results. Your available options are:
In-feed video ads: videos that appear in users' feeds
TopView ads: minute-long full-screen ads
Branded effects: Custom-branded stickers, filters, and lenses
Brand takeover: 3 to 5-second video ads shown to users when they open the TikTok app
Find More Platforms to Advertise Your Brand On
TikTok is just one of the many video platforms where you can advertise your brand. Find more with Aniview's video advertising marketplace system. You'll connect with your ideal publishers and easily reach your target audience.
Fill out our contact form to talk to our team about your needs.