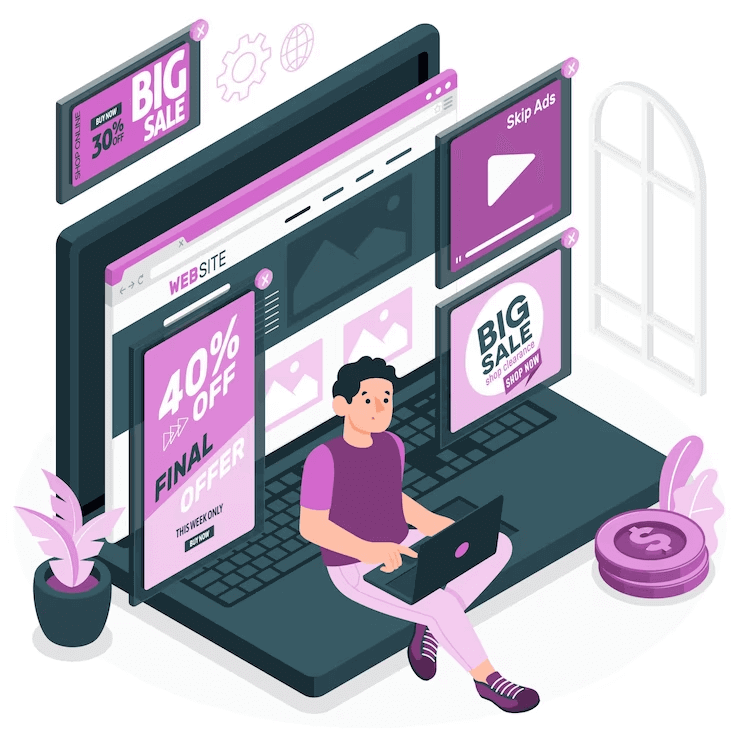 What is OVER-THE-PAGE ADVERTISING
What is OTP?
Over-the-page advertising, or OTP, refers to ads that appear over the webpage being viewed. These ads "float" above the page content until the ad closes, goes to a leave-behind unit or is dismissed by the user. OTP ads give advertisers access to more page real estate, as well as a way to enhance ad viewability, capture more viewers' interest, and ultimately drive more conversions.
OTP ads can be deployed alone or in tandem with regular ads that run on the webpage once the OTP ad has finished. The use of OTP tactics is often associated with banner display ads, but the technique can also be used for video ads.
How Does Over-The-Page Advertising Work?
There are many ways to go about serving an OTP ad. No matter how creative an advertiser can get, though, the basic characteristics of an OTP ad remain the same:
Large format: occupying 100% of page real estate, to the point of obscuring the webpage's content
First impression served: the OTP ad is the first thing a user sees upon arriving on a publisher's site
Some OTPs linger for a set number of seconds or a predefined runtime before disappearing. Others require user action to be dismissed. Still, others immediately send a user to a complementary regular ad placed on the webpage.
What Can OTP Do for You?
Viewability is a big concern for digital advertisers, especially those working with video. While impressions indicate how many times an ad gets served to viewers, metrics like viewability deliver a more precise measure of how many viewers actually saw an ad long enough for it to hopefully make an impact. The video ad industry, in particular, takes viewability seriously enough to set minimum standards for filtering viewable impressions from the rest.
OTP ads offer a potential antidote to the problem of viewability. By virtue of appearing first and occupying the entirety of a web page's space, OTP ads are difficult for users to ignore.
In addition, OTP delivery gives your ad a better opportunity to leave an indelible impact on the user. Depending on how you craft your ad, delivering it over the page can invite greater engagement and interaction from your target audience. Some industry members report that OTP ads enjoy view-through rates as high as 80%, for example.
However, due to the prime benefits that supposedly come with OTP delivery, it can cost more than regular ad placements. First-instance serving and use of all of a webpage's real estate make over-the-page spots premium territory, and that translates to publisher prices. You can expect to see OTP spots sold at prices higher than regular spots, with some going at rates comparable to premium options like pre-roll playback.