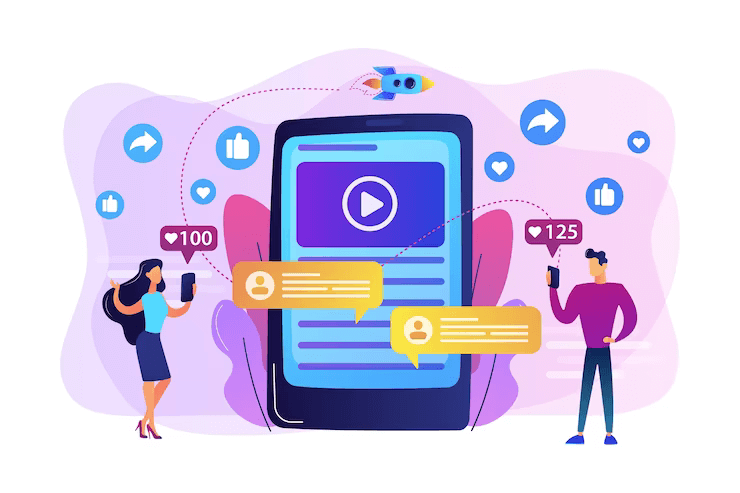 The 7 Biggest Challenges in the Digital Video Advertising Market in 2022
Close to 85% of all US internet users have resorted to online videos. This makes a case for businesses to consider implementing a video marketing campaign seriously. 
The shift towards data-driven solutions has given rise to the popularity of video advertising as a business model. The evolution of video advertising prioritizes the one-to-few over the one-to-all content model. This leaves little space for advertising communications via TV and puts niche advertisers at the forefront.
As a broadcaster, you have to meet the audience's ever-changing expectations and deliver top-notch video content. But that's not always easy to do. Below, we will present you with the seven primary challenges you will likely face in today's video advertising market.
With 87% of marketers claiming to have profited from video advertising, this is a vital part of every marketing strategy.
Grasping the differences and diversity of audiences and devices is key in video advertising. The specific device traits are crucial in video targeting for your advertising campaign, which makes prioritizing data optimization a must. It is estimated that the broadcasters' role will be essential in outlining the proper video targeting for advertising campaigns, regardless of the levers, objectives, and devices.
A vital challenge in every video advertising strategy is gaining valuable knowledge about first-party data in order to outline a relevant offer. Aniview can help you use data to address niche targets and integrate TV as a part of their one-to-one media strategy.
Top-Quality and Trustworthy Content
Delivering reliable data is vital for effective targeting. Therefore, advertisers should pay attention to the quality of the proposed content above all.
You should acknowledge and understand your potential viewers' needs and create content that draws their attention in a personalized manner. With high-quality content, visitors will return to your content and create an account for regular use. This concept is largely centered around programs and trust.
The usage of up-to-date technology is crucial in video advertising. The data and online video involved need the best technology assets to get the best out of them.
Data evaluation and diversity of activation are key challenges to overcome in the 2022 video advertising market. By going through technology, your video advertising content will manage to meet real-time data, bringing you an increase in engagement and profit.
Establishing Valuable Partnerships
Entrepreneurs need to collaborate with acclaimed TV manufacturers and telecommunication providers to build a "Connected TV" data system. Choosing the right players is crucial for an effective video advertising strategy.
The target audience and their needs in video advertising campaigns is a fluctuating variable that requires updated measurement as the game is changing. Impressions are currently the preferred KPI in measuring video advertising success, although this may change soon.
Prioritize Mobile-friendly Content
Nowadays, smartphones are the primary means for any brand's potential customers to reach its content and purchase its products or services. This means your website and all your content should be optimized for mobile devices, including video advertising.
Aniview Does Your Video Marketing Campaign Service
Using patent technology and an umbrella of solutions, Aniview gives your video marketing objectives a clear path to success. Learn more about the Aniview Video Server, Aniview Video Player, and the Aniview Marketplace for a better idea of what your business needs. Get in touch with us for inquiries.