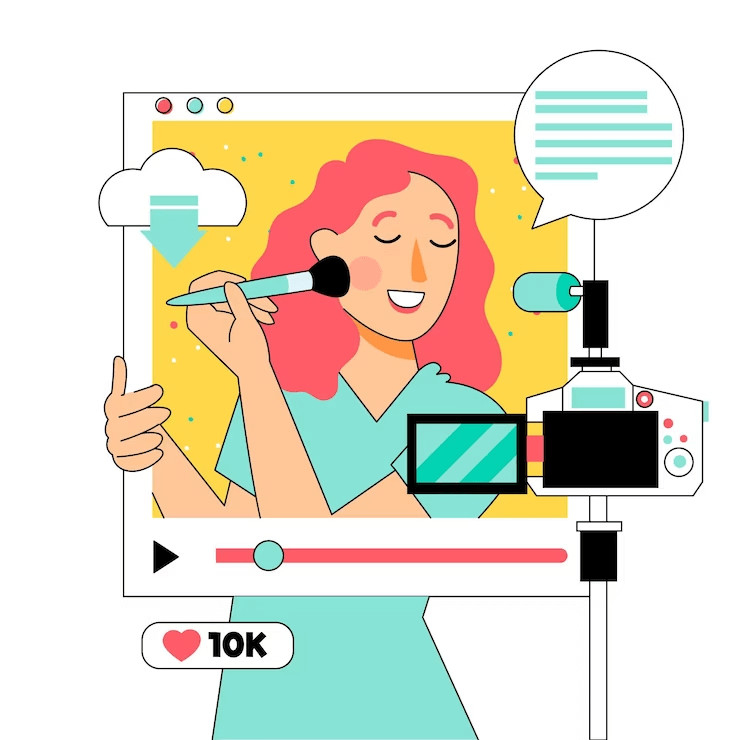 The Rise of Mobile Content Creators
In 2021, Tech Times reported that Google has finally been beaten as the most popular website worldwide. TikTok now reigns supreme. Beyond the fact that it's almost unthinkable that any website or application can beat Google, it's even more amazing to consider that Tiktok is almost exclusively a mobile platform. While Tiktok can be viewed from a PC, recording, and posting on the platform are 99% done on mobile phones or tablets.
Consistently on top of new media and platforms as an ad-tech specialist, Aniview has witnessed the growth of the mobile market. Mobile phone video players and applications have proven incredibly lucrative in the past years, especially with the short-form video content in apps.
New Media Focuses on Mobile
It started with Vine, then Snapchat. The world moved on to Instagram stories, and now—TikTok. Video content recorded and produced through mobile has become very profitable. With billions of smartphones worldwide and growing accessibility to wifi or mobile internet, a huge audience now has access to a new way of experiencing media.
While YouTube and Facebook Live grow, decentralized publishing and nearly unregulated content proliferate on mobile video platforms with millions, if not billions, of users. They require a different kind of content from what works on YouTube. While successful YouTube influencers and media marketers thrive on longer, more thought-out videos, short-form content is ideal for the average internet user's notoriously short attention span.
Short-Form Video Content Environment
Memes, funny quips, creative editing, and other gimmicks are crucial in mobile content creation. A brief glance at the environment within Tiktok reveals numerous influencers, businesses, and brands trying to gain prominence through unique styles of content creation, trying to appeal to their target audience.
A typical 30-second video produced on mobile utilizes creative editing, filters, and cuts. This inventiveness makes mobile video content creation challenging, as you need to do a lot in a short amount of time.
Numerous businesses and big brands have expanded their marketing efforts to short-form video platforms such as TikTok. Doing so provides opportunities to increase brand recognition, reach, and relevance. You could:
Collaborate with influencers
Utilize hashtags and challenges to increase reach and encourage engagement
Upload original content to enhance brand recognition and recall
Create branded effects and filters and encourage users to try them
And more
How to Utilize and Reframe Mobile Marketing Through Video
Use your mobile content to guide customers
Remember that customers are using these mobile platforms primarily to socialize. To capture their attention, analyze your target audience's pain points, interests, and needs. Then, use mobile videos to showcase creative solutions from your company.
These videos act as posts or ads that get their attention. Depending on the platform you use, there may also be an option to add a clickable CTA that directs them to your website or landing page.
Connect your content over different channels
Make sure your mobile content is consistent with your branding on all platforms. Maintain the same aesthetic and style whether your video will be on YouTube, Facebook, Snapchat, or TikTok. Having the same colors and branding and ensuring content tells the same story all help tie your channels together.
Film video to be watchable
Put yourself in your audience's shoes. If you were watching a video on a specific platform, what would you like to see on your phone? What feels relatable and exciting in that platform's environment? And most of all, what content is easy to consume on that platform?
Watching videos on the phone is different from watching from a PC, so make sure you also optimize the video content specifically for mobile. Don't just upload the exact video that you post for PC or website consumption.
Consult with specialists who understand creative videos
Transitioning to marketing with mobile video can be challenging if all your media is designed for websites. For expert guidance, reach out to specialists who understand the mobile video and ad marketplace and how to best optimize your content.
Aniview specializes in video advertising on mobile platforms, with mobile SDKs for Android and iOS. Contact us today to get started, or read about our mobile SDK solutions.