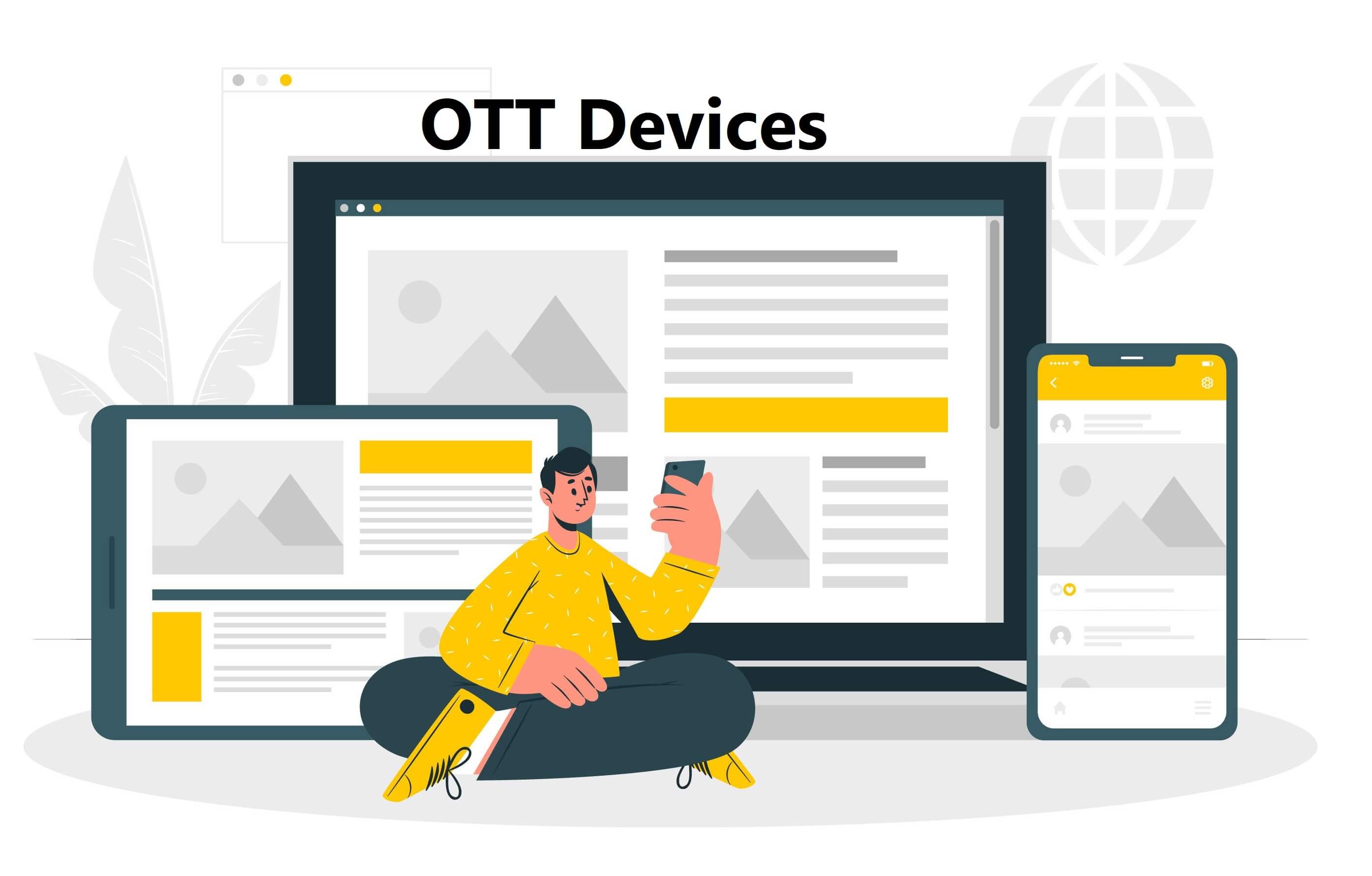 Over The Top (OTT) Device
What is an OTT Device?

OTT stands for "over the top," and as you'll see from the OTT Video entry, the term signifies a content delivery model that bypasses traditional channels and gatekeepers via the Internet. Following that, an OTT device is any piece of tech that enables Internet-powered content delivery.
The Interactive Advertising Bureau (IAB) uses the term "OTT device" to describe both a device that connects to a TV and "facilitates the delivery of Internet-based video content," and a TV that comes with that functionality built-in, as well. Streaming boxes like Roku, smart TVs from manufacturers like Samsung, and gaming consoles like the Xbox 360 and PS4 can all be considered OTT devices.
How Do OTT Devices Work?
The exact process of OTT content delivery varies across devices. Roku streaming boxes, for example, plug into your TV via HDMI and uses that connection to display content that it accesses through your home Internet connection. Smart TVs, meanwhile, come with the ability to hook up to your wireless network, allowing you to use the TV controls to navigate Internet-based services like Netflix and Hulu.
At the core of all these devices is the ability to connect to the Internet.
As mentioned before, OTT involves the delivery of content over the top of your existing Internet connection. This means you don't have to pay your Internet Service Provider (ISP), local cable company, and so on for access to the content that an OTT device places at your fingertips. Instead, you deal directly with the content provider: services like Netflix or HBO NOW, for example, or even just free sites like YouTube that you can reach via your web-enabled device.
What Does This Mean for You?
OTT devices merge the full-screen environment of traditional TV with the varied, interconnected opportunities afforded by the Internet. For advertisers in particular, OTT devices offer larger screens and the possibility for communal viewing — both meaningful factors in boosting audience engagement with video ads.
In fact, some 2016 studies have shown that OTT devices deliver the best video ad completion rates among different viewing platforms, including mobile and desktop. At ad completion rates of 93-95%, OTT devices are a clear 10% or more ahead of tablets (85%) and desktops (84%), and far ahead of mobile devices, which tallied results in the 60-70 percent range. For the same ad, then, OTT devices present much better chances for effective delivery to target audiences.
This is especially true if you're aiming to reach that category of viewers that has come to be known as "cord-cutters." This group covers people who rely solely on the Internet for their media consumption, and a good chunk of it comprises millennials. In fact, by mid-2016, almost 40% of US millennial households had joined the cord-cutting phenomenon. These "cord-cutters" are nigh unreachable with traditional broadcast advertising models, but OTT devices make them accessible to ads designed for distribution over Internet-based services and the web.
It's worth noting, however, that OTT devices don't carry the same extensive capabilities as a regular web browser. As the IAB notes, cookies and Flash aren't available on OTT devices, putting paid to the possibility of implementing many of the same Flash-based interactive ads that get served over the web. The proprietary nature of most OTT devices and accompanying service platforms also raises issues of digital ad and third-party tag compatibility. The ongoing evolution of OTT technology and protocols presents similar challenges in terms of establishing common ad viewability standards specific to the OTT medium.
On the whole, though, OTT devices can serve as a conduit for extending online ad networks, metrics, and capabilities to traditional TV environments. In 2016, for example, Facebook launched an initiative for serving up video ads on consumer TVs using OTT streaming boxes like Roku and Apple TV. This allows the company to bring to bear its considerable bank of rich audience data from its online ad networks in the traditional living room TV environment. Similarly, companies like Hulu have also been taking steps to leverage both online and traditional consumer data (e.g., Nielsen audience segments) to create targeted ads personalized to each receiving household. With easy links to supplemental web content, these ads designed for OTT platforms offer richer click-through or viewing experiences than traditional broadcast ads.
OTT device usage has exploded in recent years, with consumer studies showing that OTT devices come second only to desktops/laptops when it comes to video ad views in the 3rd quarter of 2016. In fact, in that same quarter, video ad views on OTT devices registered a 63% year-over-year growth. As things stand, OTT devices offer advertisers a fertile new avenue for reaching target audiences.