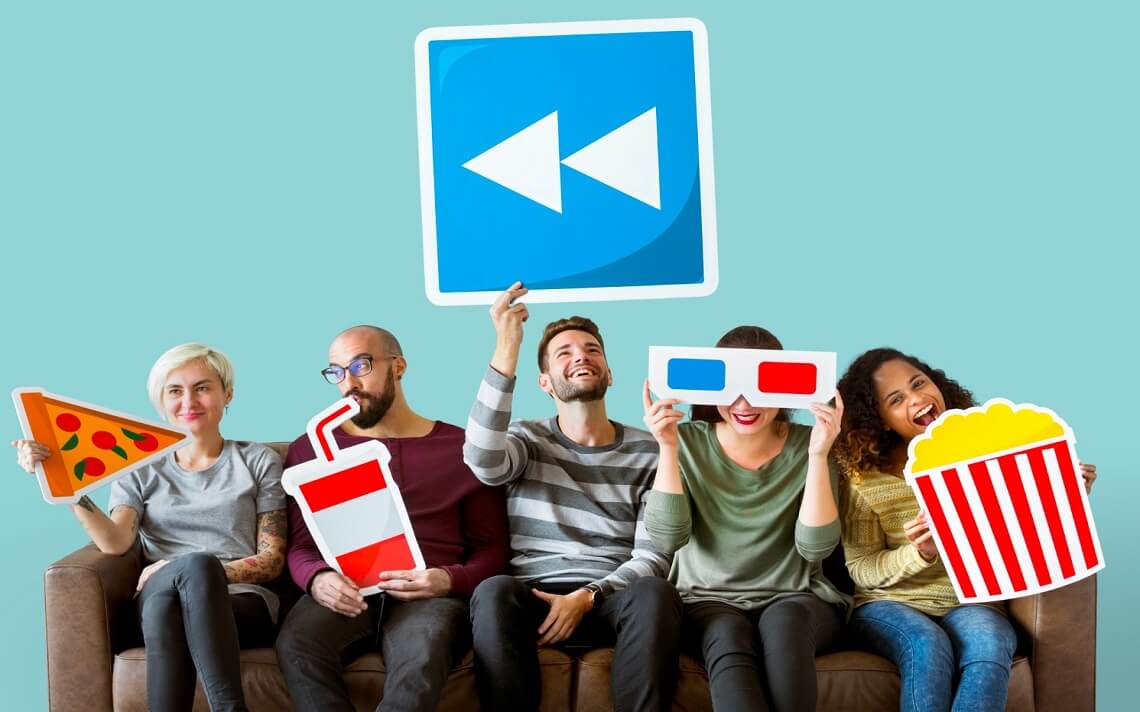 Video Advertising Trends and Insights You Can't Ignore in 2022
Video advertising is one of the most powerful strategies that businesses can use to engage their ideal consumers and stay competitive in today's marketplace.
YouTube, today's leading video-sharing platform, reported a 4.9% growth rate in 2021. In the same year, the platform had approximately 1.86 billion global users, an increase from 1.47 billion viewers in 2017. This year, the number of YouTube viewers is projected to reach 210 million in the United States alone.
A HubSpot survey shows that 54% of consumers want to see more video content from a brand they support. As videos continue to drive engagement and sales, businesses need to amplify their video advertising efforts if they want to outperform their competitors.
Video Advertising is The Future
As the number of internet and mobile users increases, the digital video advertising market is predicted to surge in the coming years. In fact, experts predict a compound annual growth rate of 20.89% for the video ad market, to grow from US$41.132 billion in 2019 to US$155.18 billion by 2026.
Essentially, any promotional video content found online is some form of video advertising. Video ads are extremely versatile, and there are many ways to get your ads to appear in front of the right people. From native video advertising to UGC (user-generated content), each strategy helps you appeal to your niche and create meaningful connections.
One way to get your ads seen by high-intent buyers is to sign up for GoogleAds, where you can share your video content on Google searches and Google Maps. GoogleAds give you access to innovative tools and features that can help you produce effective video ad campaigns. Likewise, social media lets you humanize your brand and increase your following with video ads that inform and entertain.
With video advertising, you can explore endless revenue opportunities you won't find in traditional print marketing. Video offers a unique and cost-effective way to keep your products or services in the minds of your audience, increasing profitable traffic and online sales.
Strategically placed video ads also help improve lead generation. Determine which channels your target audience visits and focus your ad campaign through these platforms. Video ads also allow you to retarget existing clients, attract repeat sales, and encourage customer loyalty.
Video Advertising Trends And Insights For 2022
If you're looking to step up your video ad campaigns this 2022, make sure to take note of these key insights.
According to the Pew Research Center, over 85% of Americans own a smartphone, up from around 35% in 2011.
The global video ad market is segmented into different device types, including laptops, tablets, and smartphones. As the number of mobile users continues to rise, the smartphone segment is forecasted to hold a significant share of the market. In fact, approximately $7 of every $10 ad spend goes to mobile ad initiatives.
Other key drivers of video advertising through smartphones include the growth of Wi-Fi connectivity,  increasing affordable internet plans, and the popularity of social media platforms.
For smartphone users who expect instant access to information, video is a great way to attract more leads and deliver better customer experiences. Video ads such as product demos and explainers enable brands to convey huge amounts of information in a shorter time than text. And with 64% of customers more likely to buy a product online after watching a video about it, investing in video ads can help your business generate revenues on a larger scale.
Programmatic OTT advertising will continue to rise
Research shows that Americans now subscribe to four streaming services on average, up from three at the beginning of the COVID-19 pandemic. Stay-at-home measures and closures of public venues triggered a surge in online streaming. Likewise, rapidly growing OTT platforms, including Netflix, Disney Plus, Hulu, and Amazon Prime, are attracting more viewers.
As a result, more brands are investing in programmatic OTT ads. OTT offers better targeting capabilities and advanced analytics that can help you optimize future ads and get you directly in front of your consumers.
Shoppable ads take users from discovery to purchasing much faster
Shoppable ads enable e-commerce brands to streamline the journey from the point of viewing the ad through to purchase, using a single ad format. Technologies like QR codes will appear in ads, shortening the conversion process.
Over-the-top (OTT) platforms are forecasted to adopt shoppable ads soon. Consumers can simply scan the code to view and buy products featured on the show they are watching directly from their mobile devices.
The interactive nature of shoppable ads can drive a new era of OTT advertising. Through shoppable ads, you can produce direct response-focused campaigns that are able to engage audiences better and deliver immediate measurable impact.
Social media provides immense potential for businesses. It helps them build brand recognition and allows them to connect and engage potential customers where they are at.
Video content on social media is at an all-time high, with 57% of millennial consumers watching more video ads on social media platforms than on TV.  At the same time, 73% of consumers say that a brand's social media presence directly influences their purchasing decisions.
In a competitive digital landscape, launching video ads on social media can help you stay ahead in the race.
Today's audiences expect both storytelling and entertainment from their social feeds, especially on top platforms like Facebook, Instagram, and TikTok.
According to a study conducted by the International Advertising Bureau (IAB), 10-second videos have a stronger impact on younger generations. To make a lasting impression, brands must stay creative and original while implementing shorter formats that can trigger an immediate response from viewers.
Deliver Video Ads Effectively With Aniview
When done correctly, video ads offer immense engagement and revenue potential. At Aniview, we'll help you run compelling video ads smoothly on any device.
Since 2013, Aniview has provided a full ecosystem for managing video ads through our patented technology. Leading publishers, advertisers, and companies worldwide use our centralized platform to deliver over 10 billion monthly impressions.
Request a demo today to learn more about our video content management software.