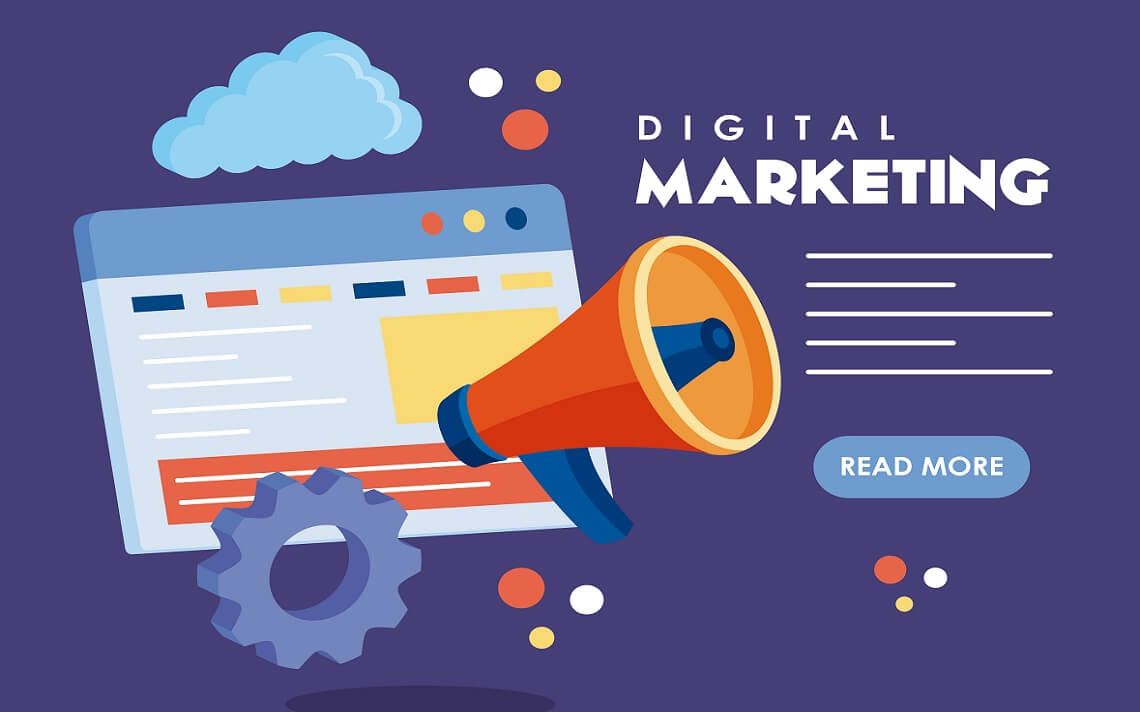 Top 10 Digital Marketing Trends That Will Remain Relevant in 2021-2022
The year 2020 was a turning point for many. If we are to believe the prophets of doom, last year was the end of the world—as we know it.
Businesses were forced to consider digital means to keep their operations, making global e-commerce jump to $26.7 trillion, according to UN trade and development experts. Because of this development, digital marketing is now more essential to survive a competitive industry.
As the world slowly regains its momentum, digital advertising and marketing professionals must start strategizing for the anticipated needs of an evolving consumer population. Here are the top 10 digital marketing practices that will remain relevant for the rest of 2021 and 2022.
10. Digital Campfires as Marketing Venues
The global lockdowns raised the video game industry to new heights. The pandemic may have made hardware and software development complicated, but it has boosted user engagement with video games.
Video gaming spurred the creation of online hubs—called digital campfires—where huge communities of gamers and esports fans gather to play or interact with each other. Digital campfires are becoming a venue for brands to reach their target audience or raise awareness.
For example, Fortnite developer Epic Games partnered with artists during the pandemic to perform concerts inside the game. Epic also premiered movie trailers within Fortnite.
9. Engaging Generation Z: 4 Key Steps
Gen Z was expected to account for 40% of global consumers in 2020. It has approximately $150 billion of spending power in the United States alone. Actively capturing the attention of Gen Zers could prove beneficial, but it has its challenges.
Catering to this consumer category involves:
Taking advantage of social media
Creating video content
Earning customer loyalty through transparency and authenticity
Working with influencers
8. From Celebrity Influencers to Micro-influencers
Someone once predicted the death of influencer marketing. With the influencer marketing market expected to grow from $9.7 billion in 2020 to $15 billion by the end of 2021, this prediction isn't even 'visible on the horizon.'
Many companies are leaving traditional advertising to partner with influencers to spread the word about their products and services. That's old news. What's new is that their marketers are starting to move away from celebrity influencers to micro-influencers.
Micro-influencers may not have the volume of followers of celebrities, but they have the most loyal ones. These smaller influencers have a specific niche, allowing brands to reach audiences interested in their products easily.
Dunkin' Donuts' National Donut Day event is a good example of a successful influencer partnership. The donut company partnered with eight influencers to promote their event and "take over" their official Snapchat account for one day. When the campaign ended, they gained 10x more followers, 40,000 cases of engagement, and over 3 million people reached.
This type of marketing still works because it allows brands to connect organically and authentically with their customers through someone these customers trust.
7. User-Generated Content More Important
User-generated content (UGC) is what customers create with no direct interference from a brand or company. It comes in various formats, such as:
Written reviews and special publications
Video content featuring reviews, first impressions, and more
Ephemeral content, such as Stories, Snaps, and TikTok videos
Written or posted evaluations on platforms like Trip Advisor and Yelp
With the rise of influencer marketing, UGC has become one of the most authentic forms of virtual word-of-mouth marketing. It's an effective way to make brands more relatable and accessible to your audience.
6. Audio-Visual Content Will Explode
When people were forced to stay home or shelter-in-place, audio-visual content like video advertisements and live streams increased. Digital marketers are trying to take advantage of this content boom in various ways:
Video Marketing
Ninety-three percent of marketers say video is a significant part of their strategy. Of these, 84% say videos helped them generate leads.
Ephemeral content
This kind of visual content is accessible only for 24 hours, creating urgency to view it. Ephemeral content is popular on social networks such as Facebook (My Day), Instagram (Stories), and Snapchat (Snaps). Taking advantage of this marketing method enables immediate customer engagement, which will help your brand reach audiences faster and build consumer trust.
Live Streaming
It has become one of the most engaging forms of entertainment online. Live streaming platform Twitch saw 7 billion hours of content watched in November 2020 alone. This is why it has become a good way for marketers to showcase their brands through ads and influencer partnerships.
5. Users Expect Personalized Experiences
According to a study by consulting company Accenture, 91% of consumers say they are more likely to shop with brands that provide offers and recommendations relevant to them. To thrive in today's hypercompetitive marketplace, brands need to stay focused on providing personalized content and experiences for their customers.
By doing this, brands have a better chance of making customers feel noticed, having authentic interactions, and convincing them to convert. Personalization can be done in the following ways:
Giving first-time website visitors an exclusive offer
Providing personalized purchase recommendations
Providing ease of access to the website
Famous examples of personalized targeting come from Amazon and video streaming sites like Netflix. Their websites and apps provide tailored content and suggestions.
4. Rise of AI-Integrated Marketing
Artificial intelligence is probably the most surprising innovation to be integrated into digital marketing platforms. Its ability to collect and analyze data from a wide range of channels makes AI an invaluable tool for any digital marketer.
AI can use data to evaluate customer behavior and search patterns that help marketers understand their audience's preferences. AI can be used for influencer identification (AI watches and assesses countless influencer videos) and performance-based marketing. Predictive AI enables you to pay for conversations and sales influencers produce. In this model, the return of investment is practically assured.
3. Semantics Still Core of Search
The world of search engine optimization (SEO) will continue to be shaped by the way people search for things on the internet. While it sounds like a simple thing, it is rooted in something complicated: semantics.
Semantics is the study of words, their relationships, and what those mean in specific contexts. To relate it to something familiar to us, when Google's algorithm takes your search query and matches it with results very close to the query's intent, that's semantics at work. An incomplete, grammatically incorrect, and even seemingly random search can still lead to exactly what you're looking for.
Semantic searches will remain an important part of SEO and User Experience (UX). However, semantics' impact will be felt more in voice assistance. By their nature, voice assistants are designed to listen and respond to queries or commands spoken in colloquial language. Google Now, Alexa, Siri, and other voice assist programs will rely heavily on semantic searches.
Digital marketers now have to update or integrate voice searches into their content marketing strategies to stay relevant and build their brand in the long term.
2. Content Continues to Wear the Crown
Content is still king for the foreseeable future. Search engines like Google will continue prioritizing well-written content and useful links when ranking sites or providing search results.
A report by Content Marketing Institute says 93% of the most successful B2B content marketers work for organizations extremely committed to content marketing. It shows that quality content is still an important pillar in any marketing strategy.
We can also expect a rise in content selling. It's creating content for the needs of selling. A marketing team needs to have a clear content strategy and align it with the marketing plan and customer experience journey. Whether it is for marketing or sales, the content being delivered must be relevant, engaging, and beneficial.
1. And Finally—The Cookie Jar Will Be Empty
Originally slated to end in early 2022, Google recently announced that it would stop supporting third-party cookies by the end of 2023. Tracking users through cookies is essential for many advertisers and businesses. But user privacy concerns are the topic of the day for internet users, and marketers will need to oblige.
The end of third-party cookies is expected to affect everyone in the advertising world. Traditional digital advertising and monetization strategies will become less effective and may even stop working altogether.
When major browsers stop supporting cookies, these are the possible results:
It will be impossible to set up strategies like audience targeting, while cross-site audience targeting will become a thing of the past.
Marketing professionals will be expected to increase their efforts in gathering and taking advantage of first-party data. Google's Privacy Sandbox or FLoC (Federated Learning of Cohorts) is a helpful alternative in achieving personalization and consumer targeting without intruding on user privacy.
Zero-part data will also gain traction. These are data given directly by consumers to a brand, collected in many ways, such as surveys and gamification (quizzes, polls).
CRM tools, surveys, and interactive tools will become instrumental to marketing success once third-party cookies are no longer supported.
Bottom Line
We can't go through a global pandemic and not expect things to change. But marketers have proven time and time again how they can handle drastic changes.
As a marketer, you must continue to adapt and find ways to cater to the growing demands of your consumers. To prepare yourself and your business for future surprises, keep these trends in mind.
If you are looking for ways to get ahead in the world of marketing or advertising, it's important to have the right tools and technology to support your campaigns. Aniview offers patented technology that provides a full ecosystem for serving video advertisements.
For complete video monetization solutions, contact us today to request a demo.